3 Apps That Will Transform the Way Your Dyslexic Child Studies
I hope you love the products and resources I recommend here at A Little R & R. Just so you know, it is possible that I get a commission and collect income from the links on this page. Click here for more info.

I am not a doctor, none of the information on any of these pages pertaining to the Ketogenic Diet or Adrenal Fatigue should be considered medical advice and should not replace the care of your personal physician. I am simply eager to share the information I have learned while on my own journey to health. Before you embark on this journey, please consult with your physician.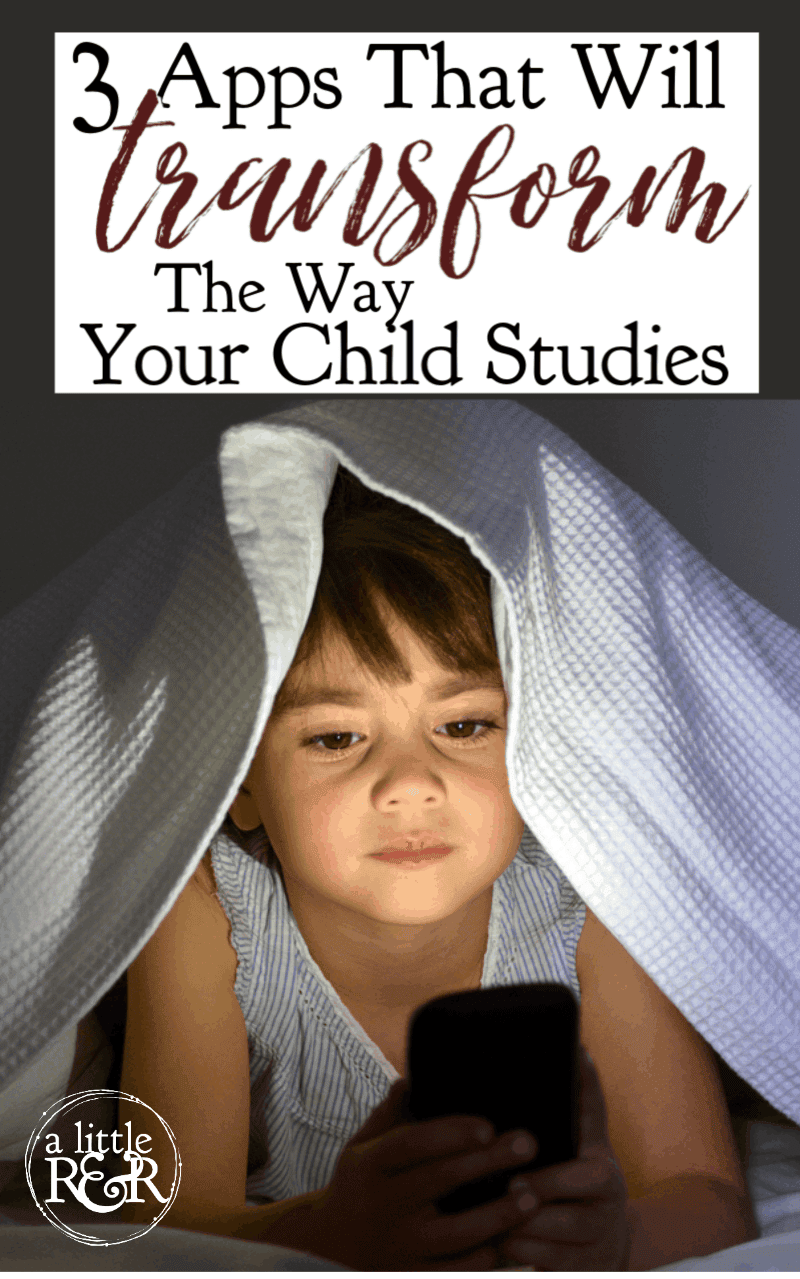 People in general don't think very much about how reading effects the way mankind lives.
It touches almost every part of our existence.
---
Read this post: 4 Powerful Tools to Teach Your Dyslexic Child to Read
---
Parents that have a child that struggles to read simple sentences on their own have to spend copious amounts of time helping their child to learn because you can't learn on your own if you can't read!
This post will share with you three apps that can make your lives just a little bit easier.
3 Apps That Will Transform the Way Your Dyslexic Child Studies
1. Quizlet
Quizlet is a question/ answer app that quizzes your child for you.
Where was our life before this blessed app?
You can create files for your child that include study sets for each chapter that they are studying.
It offers a voice to text option with which a dyslexic child can learn to enter each question and answer into the app.
It mixes them up for you.
They can play a matching game or learn the information with flash cards, and in the end the app will test them, giving them a general idea before a quiz or test on how much information they've retained.
The great thing for dyslexics is that, if need be, you as a parent can enter the questions and answers for them.
The child clicks on the speaker button to hear the question read for them.
The child can answer the question and then click on the speaker again to hear the answer and check themselves.
Yes, like I said, complete lifesaver, and it's free!
2. Vocabulary Spelling City
Dyslexics usually have a terrible time learning to spell, but the SpellingCity app has proven to help children spell with surprising results.
Some children have gone from all F's in spelling to immediate A's after just a couple weeks of practice!
All you have to do is log into their website, enter a spelling list and save it, log into the app, and let the kids play the app's games.
It is all interactive, spells the words back to the child when they click on the words highlighting letter by letter.
It also has a test option so that you child can see how ready they are for their spelling test.
This app is also free, but for a small charge you can purchase expanded options (additional games and profiles if you have more than one child) that are worth the expense.
3. ClaroPDF
ClaroPDF is another free app.
Don't you just love the words "free app"?!
It allows you to take PDF files (you can convert those kindle books you have into PDF files and throw them into this app)…
Highlight the pages if that helps your child to read better
You may add visuals
Draw on them if necessary
And it has reader functions as well.
This app may take some extra preparation for you as a parent to use, however it will save you time in the long run.
These are three apps that frankly give you as a parent more freedom.
Instead of having to leave everything, sit down with your child, and help them study for hours on end because they cannot do it on their own (with a bit of preparation ahead of time), you can give them a tablet or phone and let them study on their own.