I hope you love the products and resources I recommend here at A Little R & R. Just so you know, it is possible that I get a commission and collect income from the links on this page. Click here for more info.

I am not a doctor, none of the information on any of these pages pertaining to the Ketogenic Diet or Adrenal Fatigue should be considered medical advice and should not replace the care of your personal physician. I am simply eager to share the information I have learned while on my own journey to health. Before you embark on this journey, please consult with your physician.
"See, I have set before you today life and good, death and evil, in that I command you today to love the Lord your God, to walk in His ways, and to keep His commandments, His statutes, and His judgments, that you may live and multiply; and the Lord your God will bless you in the land which you go to possess." Deuteronomy 30:15-16
Growing up I often heard my friends say, "I know I shouldn't date that boy, but I am in love with him! I can't help how I feel!"
We've heard similar phrases like, "The heart wants what it wants."
But these statements – and others like them – are not rooted in the truth of Scripture.
And if a statement doesn't align with God's Word, the statement is wrong. No matter how valid it may seem.
The more we begin to move away from worldly philosophy and fill our hearts and minds with God's Word, the more statements like these begin to ring hollow.
Their deception isn't so cunning any longer.
The more we allow God's Word to shape our thinking, the less apt we are to listen to worldly philosophies designed to keep us trapped in a cycle of:
Defeat
Empty living
Self-indulgent lifestyles
Humanistic reasoning
Rationalization of our sin
We will understand God's Word more clearly and we will grasp the seriousness and significance of our call here on earth as His ambassadors!
This is exactly why I want to begin memorizing and meditation on Psalm 1.
Psalm 1 is a call to sanctification.
But more than that, it is a call to maturity as Christians. It offers a promise of prosperous living — not in the sense of money and things…but in the sense of God's pleasure!
I would like to invite you to join me on this exciting journey of memorizing and meditating on Psalm 1 together.
The ladies in my Scripture Memory Challenge Group and I will begin memorizing and meditation on Psalm 1 starting March 2nd.
You can find out more about how to join our group here: Scripture Memorization Challenge Accountability Group
By joining our group, you will receive this lovely, free 9-page Scripture Memorization Challenge Journal!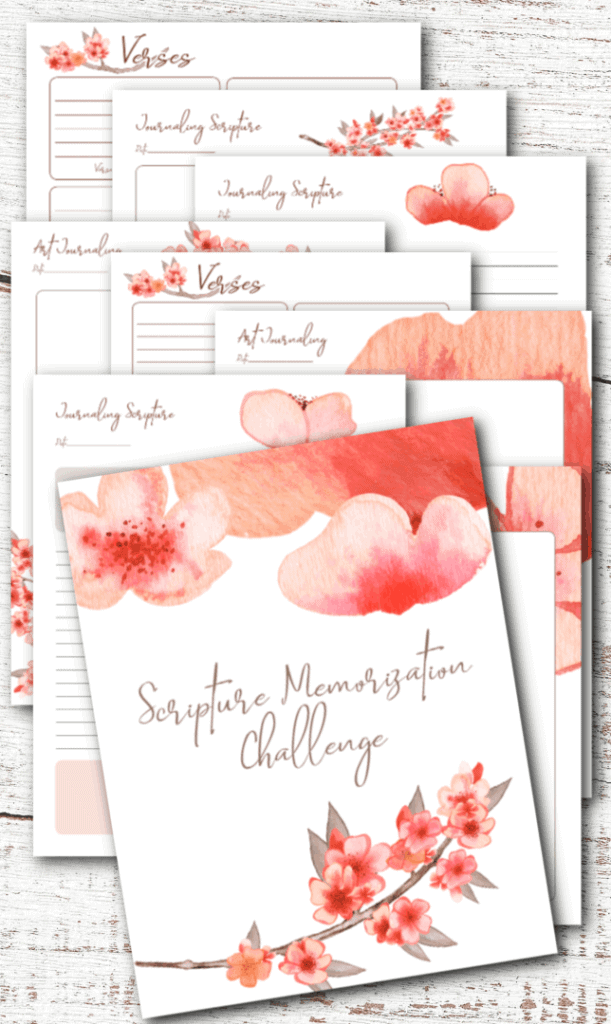 ---
More articles on Christian meditation and memorization