The Easiest Pie Crust Hack Ever!
I hope you love the products and resources I recommend here at A Little R & R. Just so you know, it is possible that I get a commission and collect income from the links on this page. Click here for more info.

I am not a doctor, none of the information on any of these pages pertaining to the Ketogenic Diet or Adrenal Fatigue should be considered medical advice and should not replace the care of your personal physician. I am simply eager to share the information I have learned while on my own journey to health. Before you embark on this journey, please consult with your physician.
Don't buy another pre-made pie crust!
Impress your friends and family with your pie crust skills with little effort and literally no cleanup!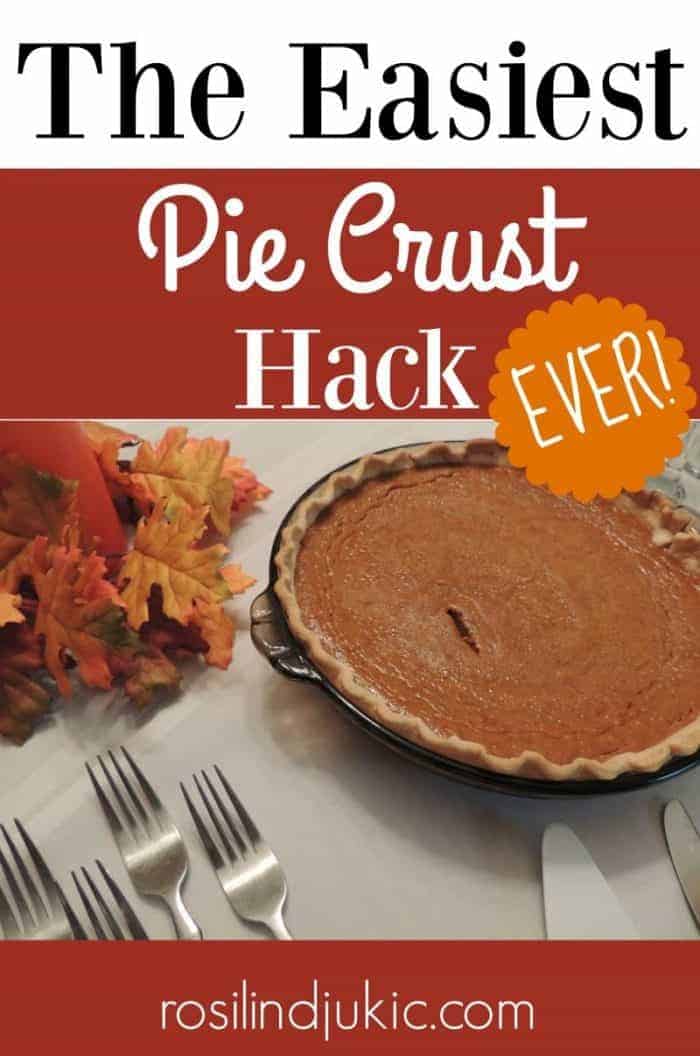 4 years ago, my mom showed me her genius method for making pie crusts. Up to that time, I only made pies at Thanksgiving, and even then I hated making them. Not only did the whole idea of making a pie crust intimidate me, it was messy and they always turned out tough.
With just one pie-making lesson my whole attitude about pie crusts changed!
Now my pies turned out flaky and lovely! Oh – and perfect every, single time! I was no longer intimidated…I was actually excited to show off my amazing pie crust skills!!
[Tweet "Use this amazing pie crust hack to impress your guests with a perfect pie crusts every time!!"]
In this video, my mom shows you her recipe and how she makes her pies with little effort and no clean up! She shows you how to roll out the dough and effortlessly place the dough in the pie plate with no ripping or tearing.
I know you'll want to watch this amazing video and then give it a try yourself.
And like me, you'll be excited this Thanksgiving to show off your pie-crust skills….and brag that the crust is actually home made!!
Don't let pie crusts intimidate you any longer. Watch this video and then roll up your sleeves, don your pretty apron, and try it out!!
This is the easiest way to get perfect pie crusts every time!
---
Wanda Hackett has been leading children's ministries for over 40 years in churches throughout the States and Canada. She has a strong passion to see children experience Jesus Christ on their level – in a very living and relevant way. She has written numerous Children's church curricula, some of which has been translated into Croatian! She has 3 children – who are all in full-time ministry – and 9 grandchildren.