10 Bible Verses to Battle Negativity Bookmark – Free Printable Download
I hope you love the products and resources I recommend here at A Little R & R. Just so you know, it is possible that I get a commission and collect income from the links on this page. Click here for more info.

I am not a doctor, none of the information on any of these pages pertaining to the Ketogenic Diet or Adrenal Fatigue should be considered medical advice and should not replace the care of your personal physician. I am simply eager to share the information I have learned while on my own journey to health. Before you embark on this journey, please consult with your physician.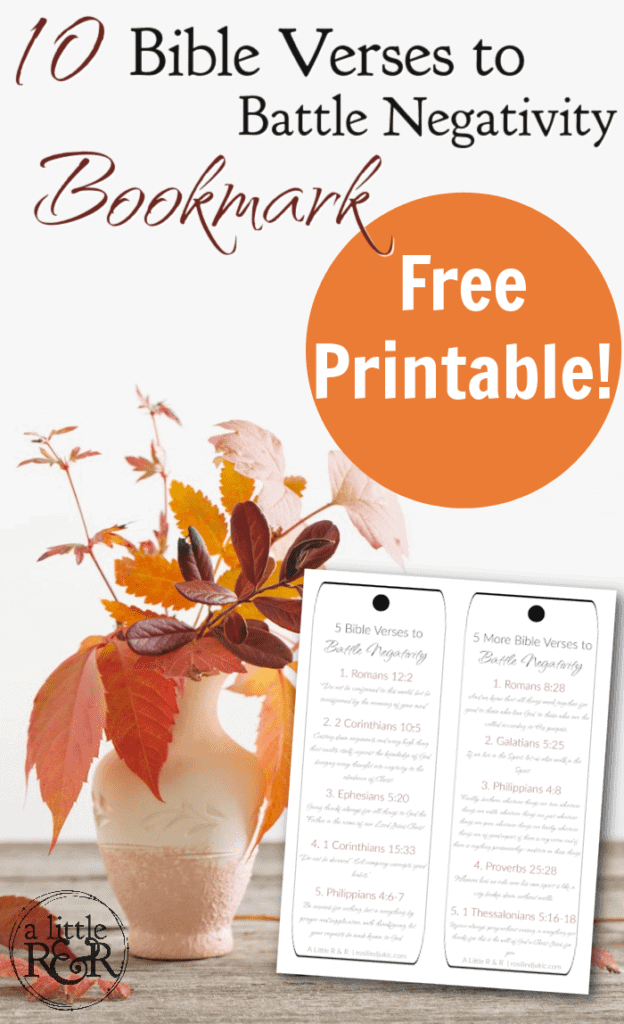 One doesn't need to reflect much on why negativity is such a problem in our culture today.
Just a brief scroll through social media produces any number of reasons to complain about our politicians, the economic crisis…
Violence is filling our streets, fentanyl is flooding our schools…
The homeless crisis in major inner cities is out of control, thievery is at epidemic proportions…
And yet, despite the rapid descent of this culture into a dark abyss, God's Word has not changed when it commands us in Philippians 4:8:
The only way we can combat the negativity that presses upon us from every side is to take God's Word and renew our minds, so that our default isn't negativity, but praise and thanksgiving to God.
That is why I curated a list of verses to combat negative thinking in our lives!
Below you can grab these two simple bookmarks with Scripture verses to encourage us to renew our mind and rely on God's wisdom.
These bookmarks are free. Simply print them, laminate them, and then stick them in your Bible for easy reference.
Also, feel free to tell a friend, so they can get them, too.
Just type your email in the box below, and you will immediately be directed to the file to download and print.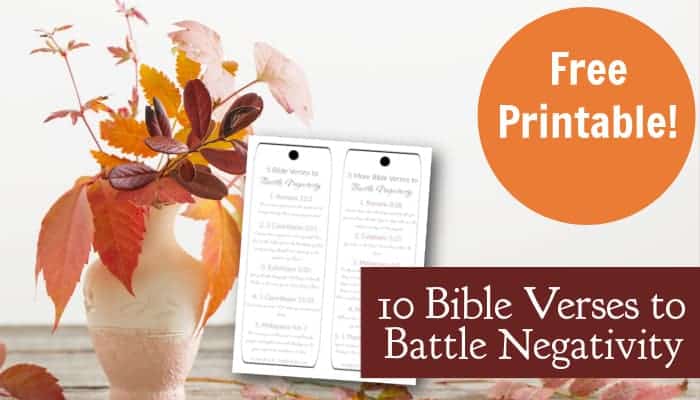 Get instant access to over 80 FREE Printables today without ever having to enter your email in again! Become a member of my Printable Library on Buy Me a Coffee or Patreon today!
---
More Reading on Negativity:

1o Bible Verses to Battle Negativity – Free Download

10 Bible Verses to Battle Negativity Bookmark – Free Printable Download

5 Biblical Steps to Overcome Negative Thinking
3 Powerful Steps to Renewing the Mind
5 Steps For Winning the Battle In Your Mind