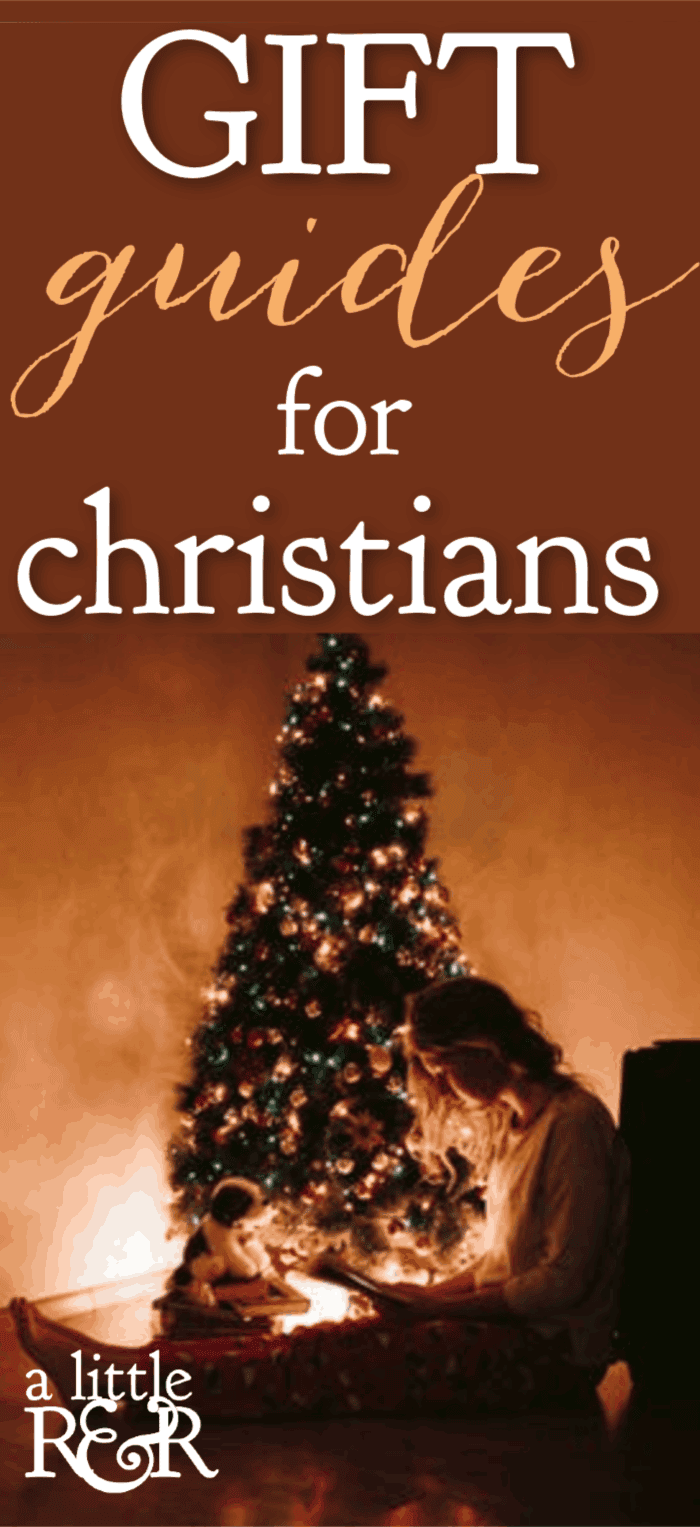 I don't know about you, but I like to give meaningful gifts.
In fact, I'd rather give a small gift with meaning than a large, expensive gift that doesn't say anything particularly special.
I love to get to know the person and pick out something that will remind them of me every time they see it.
This year I am providing several gift guides to help you find that perfect gift that says to your friend or loved one, "I hope you remember me every time you see this!"
Gift Guides for Christians
Below are several gift guides, both here on A Little R & R and on Foundational – my dad's blog.
I hope you enjoy combing through these gift guides, and make this year extra-special for those you love!
For Pastors and Spiritual Leaders
14 Resources to Keep Spiritual Leaders Nourished
The Ultimate Missionary Gift Guide
Gospel Music Lover's Gift Guide
For Christian Families
The Christian Family Gift Guide
10 Fabulous Christian Family Resources
Resources That Teach Kids About Missions
For Men
12 Great Gift Ideas for Christian Men
For Women
10 Quiet Time Gifts Every Christian Woman Wants
Other Gift Guides
A Gift Guide For the New Christian
5 Gift Ideas for the Prayer Warrior
10+ Books Every Christian Should Read