How to Study the Book of Proverbs
I hope you love the products and resources I recommend here at A Little R & R. Just so you know, it is possible that I get a commission and collect income from the links on this page. Click here for more info.

I am not a doctor, none of the information on any of these pages pertaining to the Ketogenic Diet or Adrenal Fatigue should be considered medical advice and should not replace the care of your personal physician. I am simply eager to share the information I have learned while on my own journey to health. Before you embark on this journey, please consult with your physician.
I love grammar.
Yes – I admit, I am one of those annoying people who silently in my head correct people's grammar. No one is safe: movie stars, radio personalities, talk-show hosts. They're all victims of my annoying habit.
I also love lists. They are all over my house: on my make-shift desk (also known as a piano), the fridge, written on my kitchen tiles – they are everywhere.
And Proverbs is the perfect marriage of lovely grammar and lists. Yes, its true!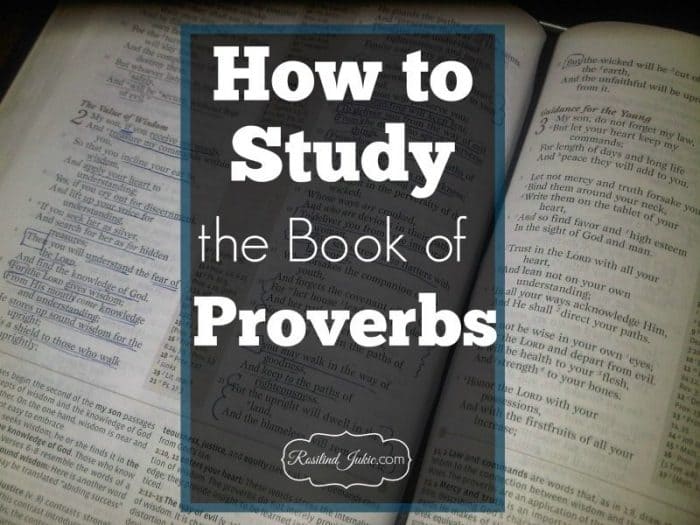 Look at Proverbs 2:
My son, if  (What an important word! You can't claim God's promises without fulfilling His commands!)

1. You receive my words,
2. And treasure my commands within you,
3. So that you incline your ear to wisdom,
4. And apply your heart to understanding;

Yes, if (That if again!)
1. you cry out for discernment,
And lift up your voice for understanding,

If
1. You seek her as silver,
2. And search for her as for hidden treasures;
Then (and only then!!!)
1. you will understand the fear of the Lord,
2. And find the knowledge of God.

>>Because<<
1. For the Lord gives wisdom;
2. From His mouth come knowledge and understanding;
3. He stores up sound wisdom for the upright;
4. He guards the paths of justice,
5. And preserves the way of His saints.
6. Then you will understand righteousness and justice, Equity and every good path.
When
1. wisdom enters your heart,
2. And knowledge is pleasant to your soul,

>>>>Here's what will happen!<<<<
1. Discretion will preserve you;
2. Understanding will keep you, To deliver you from the way of evil,
From the man who speaks perverse things, From those who leave the paths of uprightness
3. To walk in the ways of darkness;  Who rejoice in doing evil, And delight in the perversity of the wicked;  Whose ways are crooked, And who are devious in their paths;
4. To deliver you from the immoral woman, From the seductress who flatters with her words, Who forsakes the companion of her youth, And forgets the covenant of her God. For her house leads down to death, And her paths to the dead; None who go to her return, Nor do they regain the paths of life—
5. So you may walk in the way of goodness, And keep to the paths of righteousness.
For
1. the upright will dwell in the land,
2. And the blameless will remain in it;
3. But the wicked will be cut off from the earth,
4. And the unfaithful will be uprooted from it.
Do you see those lovely key words and lists?  Proverbs is filled with them.
I can't wait to continue marking up my Bible by underlining, circling and marking these instructions that lead to wisdom and the fear of the Lord.
For more fun tips on how to study the Bible, visit this post!
This post is part of the Good Morning Girls Blogging Through the Bible Series
Read these other excellent posts today by
Bridget