Early in 2019, I joined with a handful of women to memorize Psalm 91.
It was so exciting and encouraging! Every week we checked in to see how well we were doing. Some memorized faster, some slower – and it didn't matter.
Scripture memorization isn't a race to the finish line, it is a life-long discipline of hiding God's Word in our hearts.
Join My Scripture Memorization Challenge Accountability Group
After memorizing Psalm 91, I thought it would be great to set up a special group for women where we can all join together in memorizing God's Word!
The group is A Little R & R Scripture Memorization Challenge Accountability Group
When you register for the Scripture Memorization group, you will receive a welcome email with a link to where the group is located.
In this group you will find:
Daily memorization challenges
Daily check-in threads
A free, gorgeous 9-page Scripture Memorization workbook
In the accountability group you can either join in on the current group Scripture memorization challenge, or you can choose a passage of your own to memorize.
There will be daily challenges to walk you through easy steps to Scripture memorization to make it fun, exciting and simple!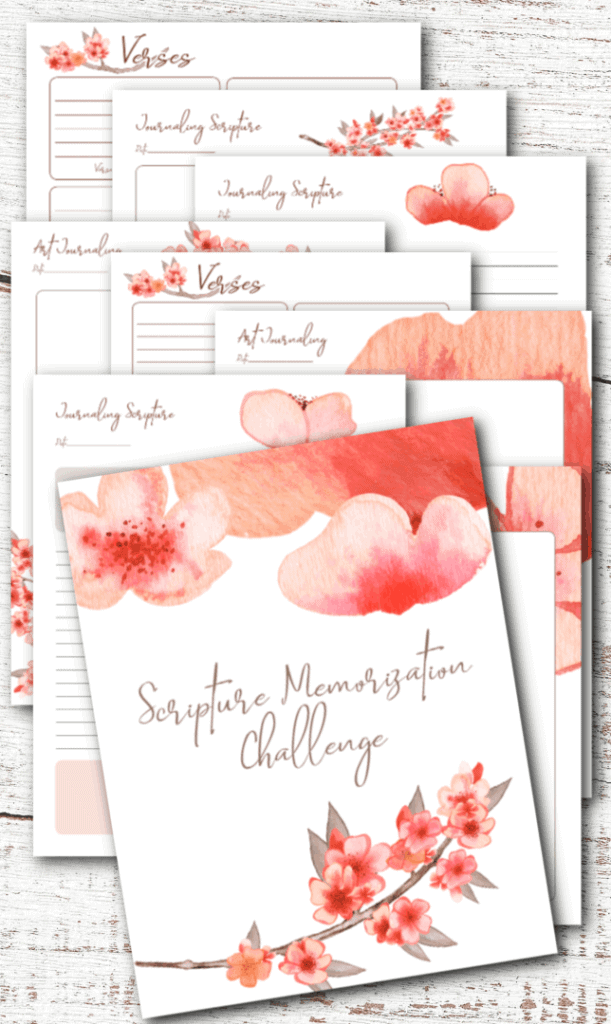 You will receive this gorgeous 9-page printable workbook with scripture cards and journal pages.