Why I Refuse to Throw Out the Message of Modesty and Purity – Episode #7
I hope you love the products and resources I recommend here at A Little R & R. Just so you know, it is possible that I get a commission and collect income from the links on this page. Click here for more info.

I am not a doctor, none of the information on any of these pages pertaining to the Ketogenic Diet or Adrenal Fatigue should be considered medical advice and should not replace the care of your personal physician. I am simply eager to share the information I have learned while on my own journey to health. Before you embark on this journey, please consult with your physician.
Recently there have been several Christian leaders who have fallen morally; but they are only a reflection of what is happening in the church today.
Several years ago, it seemed that every week I saw a blog post about why modesty was a message that devalued women and chipped away at their confidence.
There are YouTube channels who routinely mock and parody Girl Defined for their message of purity and modesty.
In today's podcast I share about how I was on the receiving end of an out-of-balance modesty message, but why I still refuse to throw out the message of modesty and purity.
I hope this podcast encourages you today!
If so, could you take a moment and leave a comment? Also consider becoming a supporter of this channel.
Below are all of the places you can find me and my podcast, or just watch the video here on Rumble or on YouTube.
---
---
More about Rosilind
Follow this podcast on your favorite Podcast catcher or at the following links:
Visit my shop for Prayer Challenges and books by me.
Join one of my Bible studies today!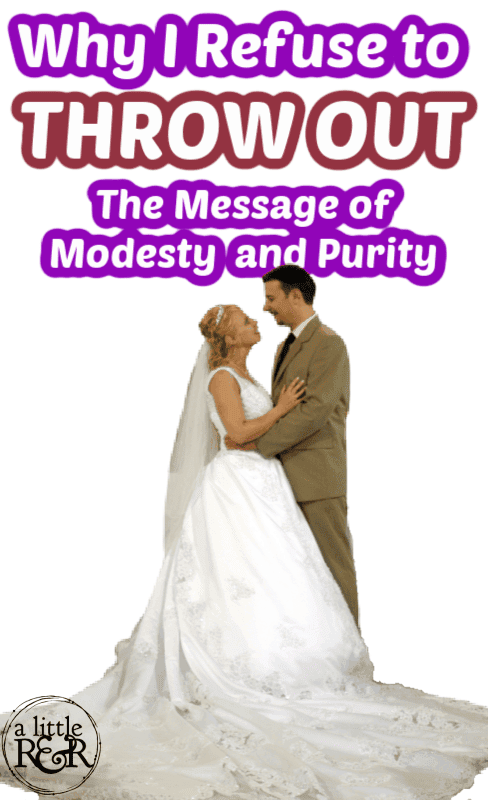 Here are some additional links for you on moral purity:

Resources for Encouraging Moral Purity:

10 Bible Verses for Moral Purity

Articles About Moral Purity:

3 Reasons Why I Still Preach Purity

Why I Refuse to Throw Out the Message of Modesty and Purity

Should Parents Teach Their Children Safe Sex?

3 Reasons Why the Safe Sex Message Is Dangerous

Does Jesus Love the Homosexual?

Why the Pro-Life Message Is Muddied

There Is Healing After an Abortion

Why Sexual Sins Are Not Equal to Other Sins

3 Ways to Speak Truth in Love and Confront Sin

3 Reasons Why Grace Must Have Balance

Stand Strong in an Age of Deception

5 Behaviors of a Mature Christian

5 Warning Signs of an Immature Christian

Can God Be Pushed Too Far?

Why the Supreme Court Decision Matters