30 Day Prayer Challenge for Renewing the Mind
I hope you love the products and resources I recommend here at A Little R & R. Just so you know, it is possible that I get a commission and collect income from the links on this page. Click here for more info.

I am not a doctor, none of the information on any of these pages pertaining to the Ketogenic Diet or Adrenal Fatigue should be considered medical advice and should not replace the care of your personal physician. I am simply eager to share the information I have learned while on my own journey to health. Before you embark on this journey, please consult with your physician.
Not one of us has arrived at this stage of life without somehow being negatively impacted by something.
Maybe a playground bully or snobbish "Nellie Oleson" in our neighborhood who constantly reminded us that we were lower class.
Maybe it was our dad, for whom nothing would ever be good enough and we'd never amount to anything.
Or maybe it was a mean 3rd grade teacher who openly made fun our wrong answers.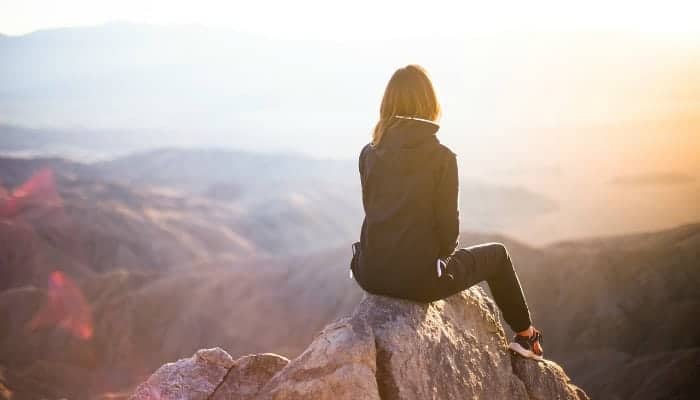 For some it happens in adulthood: a spouse who cheats on us, leaving us vulnerable to voices that say that we didn't measure up.
We were not a good enough wife or mother….or lover. There was someone else who was better and deserved our husband's attention.
Maybe a husband who abused us physically, psychologically or sexually. The negative voices from abuse go deep and take years to untangle from our minds.
Not only do these voices have powerfully negative affect on how we perceive ourselves and how God perceives us, but they will eventually take toll on our physical and spiritual well being.
God never meant for us to live as victims, but as victors!
And God's Word can do what no shrink can do.
One practice that I'm working on improving in my own prayer life is praying scripture.
The Word of God has great power; but somehow I think that if we would choose to pair prayer up with scripture and actually pray scripture in situations and circumstances of our lives that it would be like a shot of nitro to our prayers!
Praying the Word of God is an exciting and effective way to pray!
As I have prepared for these prayer challenges I have found exciting scriptures to target specific areas of our Christian walk.
In this 30 Day Prayer Challenge for Renewing the Mind you will find a Bible verse or passage for each day that will teach you about renewing the mind and inspire you to begin discovering a new ability to walk in total freedom.
To use this workbook, you will read the given verse or passage from the day and write out an observation about that verse or passage.
Then you will write out a prayer to the Lord, using the verse or passage for that day as a guide.
Using God's Word as a guide for our prayers is such a powerful tool.
It is also a powerful weapon, combining the sword of the Spirit and the weapon of prayer into one atomic weapon against the enemy who seeks to destroy us.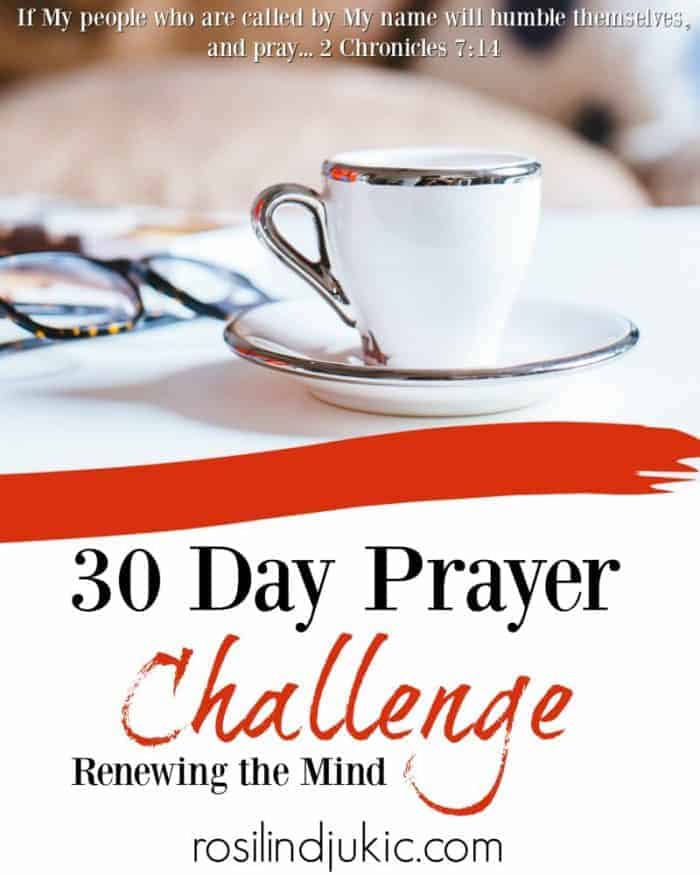 Get the 30 Day Prayer Challenge for Renewing the Mind today by clicking the buy now button below.
---
More About Renewing the Mind:

Resources for Renewing the Mind:

10 Bible Verses for Renewing Your Mind – FREE Printable!

10 Bible Verses for Renewing Your Mind Bookmark – FREE Printable!

30 Day Prayer Challenge for Renewing the Mind

Prayer and Meditation Journal for Renewing Your Mind

Articles on Renewing the Mind:

3 Powerful Steps to Renewing the Mind

Why Renewing Your Mind Is Essential for Quality Devotions – Podcast Episode 25

5 Steps For Winning the Battle In Your Mind

10 Bible Verses to Renew Your Mind About Food

How Do You Renew Your Mind?

What Does Renewing Our Mind Mean?