Free Bible Study Journal + Tracker
I hope you love the products and resources I recommend here at A Little R & R. Just so you know, it is possible that I get a commission and collect income from the links on this page. Click here for more info.

I am not a doctor, none of the information on any of these pages pertaining to the Ketogenic Diet or Adrenal Fatigue should be considered medical advice and should not replace the care of your personal physician. I am simply eager to share the information I have learned while on my own journey to health. Before you embark on this journey, please consult with your physician.
Are you looking for a simple quiet time journal or tracker?
It's really easy to let our Bible study become just another thing on our checklist each day.
Sometimes all we need to breathe fresh air into our daily Bible study is a new resource.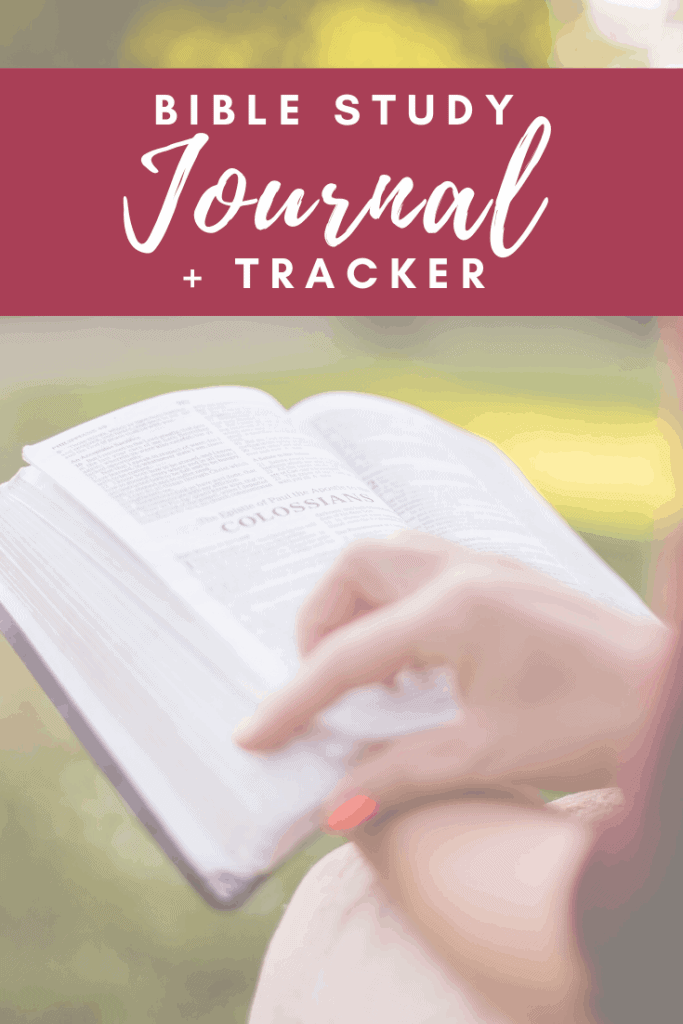 You don't need anything complicated, just a simple tool to help remind you why quiet time with Jesus is important each day.
Free Bible Study Journal + Tracker
This free Bible study journal and tracker is easy to use and perfect for the busy mom or side-hustle woman who longs for a meaningful quiet time, but doesn't have tons of spare time to sit and journal.
Is that you?
It's me too!
That's why I love this simple journal and tracker.
How to Use the Bible Study Journal + Tracker
1. Read your passage for the day.
You can use this Bible Study Journal and Tracker with your personal Bible study, or if you're joining along with us in Good Morning Girls. Just do your usual daily reading.
2. Pick one verse
Pick one verse to write out and write it in the shaded "Today's Scripture" box.
3. What are today's needs?
In the shaded "I'm Praying For" box, write out any needs for today, whether your personal needs or the needs of family and friends.
4. List 5 Gratefuls
On the lines, write 5 things you are grateful for today. Hint: Try not to repeat anything from before. Dig deep and find 5 new things each day.
Believe me, this will change your life!
5. Application
If you follow along with Good Morning Girls, you're familiar with this part. Find one thing from your Scripture reading today that you can apply to your life right now.
And write it out.
6. Reflection
What is God saying to you from His Word or prayer today. Or, what is God doing in your life right now?
Taking time to quietly reflect on God's Word and the work He is doing in our hearts is crucial to spiritual growth.
Take time to write out your reflection in the shaded "Reflection" box.
7. Monthly Tracker
Be sure to track what you're reading and/or studying each day on your monthly tracker sheet.
---
You can grab this Bible Study Journal + Tracker right now by just typing your email in below!
And be sure to visit my posts on how to read and study the Bible, for more inspiration on how to have an exciting quiet time each day!
---
Find more content on :

3 Reasons Why You Should Read the Bible Every Day

4 Simple Bible Reading Tips For Beginners

6 Books of the Bible to Begin Reading Today

4 Ways To Get the Most Out of Daily Bible Reading

5 Radical Ideas For When You Don't Want to Read the Bible

10 Bible Study Hacks for New Christians