How to Organize Your Schedule When You Battle Chronic Illness – Episode 32
I hope you love the products and resources I recommend here at A Little R & R. Just so you know, it is possible that I get a commission and collect income from the links on this page. Click here for more info.

I am not a doctor, none of the information on any of these pages pertaining to the Ketogenic Diet or Adrenal Fatigue should be considered medical advice and should not replace the care of your personal physician. I am simply eager to share the information I have learned while on my own journey to health. Before you embark on this journey, please consult with your physician.
It has been said that if you're struggling to get through your day, just do the next thing.
But how do we know what the next thing should be, when so many things seem urgent?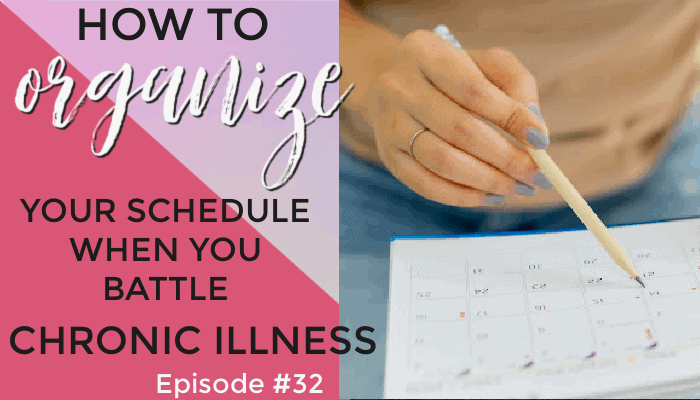 How do we avoid falling into the black holes of distraction, as we try to find a way to calm the overwhelming stress we feel when we look at all we have to do today?
In today's podcast I am going to explain to you a system that I use to help me organize my schedule according to levels of importance.

More about Rosilind
Follow this podcast on your favorite Podcast catcher or at the following links:
Visit my shop for Prayer Challenges and books by me.
For more articles like this, click the links below:

Adrenal Fatigue Series

How to Walk in Joy as a Christian Woman With Chronic Illness

10 Bible Verses for Chronic Illness – Free Download

12 Tips to Avoid Fatigue

How to Find Rest as a Christian Woman With Chronic Illness

5 Decisions To Make On a Bad Day With Chronic Illness

Why Do You Want to Lose Weight?
Does My Battle With Chronic Illness Mean I Lack Faith?
6 Tips for Homeschooling With Chronic Illness

How to Organize Your Schedule When You Battle Chronic Illness

How to Homeschool With Chronic Illness
Join one of my Bible studies today!