7 Day Prayer Strategy Online e-Study
I hope you love the products and resources I recommend here at A Little R & R. Just so you know, it is possible that I get a commission and collect income from the links on this page. Click here for more info.

I am not a doctor, none of the information on any of these pages pertaining to the Ketogenic Diet or Adrenal Fatigue should be considered medical advice and should not replace the care of your personal physician. I am simply eager to share the information I have learned while on my own journey to health. Before you embark on this journey, please consult with your physician.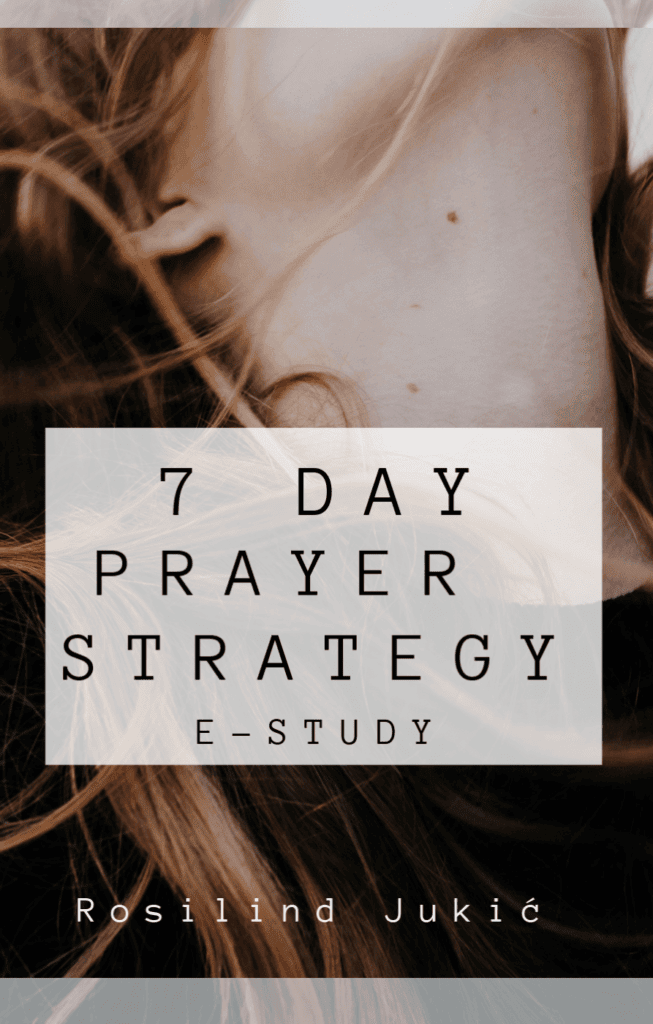 Are you ready to build a fervent prayer strategy for a powerful and exciting walk with Jesus?
Are you satisfied with your prayer life?
If you're like most Christians, the answer is no.
Most Christians would say their prayer life is ineffective, inconsistent, unsatisfying, and basically a list of requests they make of God, but lacks true communication and communion.
It is time to create a prayer strategy that will help you pray powerful, effective prayers!
"The effective, fervent prayer of a righteous man avails much." James 5:16
Prayer has always been one of the Christian disciplines I've struggled with most.
I have a great propensity to over-complicate very simple things, and prayer is definitely an area of my life I've made more complicated than I should have.
I take great comfort in my struggle with prayer, because as we read the gospels we see that even the disciples struggled in this very important area of their faith.
In Luke 11 the disciples came to Jesus and said, "Lord, teach us to pray, as John also taught his disciples."
Jesus' response to them wasn't to preach a 5-hour sermon on prayer with all it's nuances. Jesus simply gave them a formula to follow.
It's called The Lord's Prayer, but what it really should be called is, "The Disciples Prayer", because this isn't a prayer Jesus actually prayed. The Lord's Prayer is really a prayer strategy that Jesus gave His disciples.
In fact, The Lord's Prayer isn't a rote prayer, it is a mini-course in how to pray!
When this revelation hit home for me, it revolutionized how I prayed. Suddenly the strategy of prayer, how I can pray effective and fervent prayers, and what I should pray for became so simple!
To help make it even easier, I put together a simple journal called "Prayer Strategy Manual" with sections for each part of The Lord's Prayer. This kept me organized and helped me not to forget the people for whom I had promised to pray.
7 Day Prayer Strategy Online e-Study
In the 7 Day Prayer Strategy Online e-Study you will receive:
The Prayer Strategy Manual with additional worksheets
Access to a private Facebook Group where you can discuss the study and share prayer needs
7 Video lessons that expound on each area of The Lord's Prayer
Lead the 7 Day Fervent Prayer Strategy Online e-Study with a group of ladies by contacting me for details.
---
More Articles on Prayer:

Resources for Prayer:

7 Day Fervent Prayer Strategy Study

Blog Posts

How to Pray in 4 Simple Steps
5 Amazing Tips to Pray Powerful Prayers
Reader Question: How Do I Quiet My Mind for Prayer? Episode #22
How to Keep From Falling Asleep While You Pray
How to Pray – Podcast Episode #23
Why Renewing Your Mind Is Essential for Quality Devotions – Episode 25
5 Simple and Fun Alternatives to a Prayer Room
When You Don't Have Room For a War Room
How Do I Write a Prayer Strategy for Spiritual Warfare? – Episode #26
One Fabulous Tip to Organize Your Prayer List