6 Things to Know About Homeschooling a Kid With MERLD
I hope you love the products and resources I recommend here at A Little R & R. Just so you know, it is possible that I get a commission and collect income from the links on this page. Click here for more info.

I am not a doctor, none of the information on any of these pages pertaining to the Ketogenic Diet or Adrenal Fatigue should be considered medical advice and should not replace the care of your personal physician. I am simply eager to share the information I have learned while on my own journey to health. Before you embark on this journey, please consult with your physician.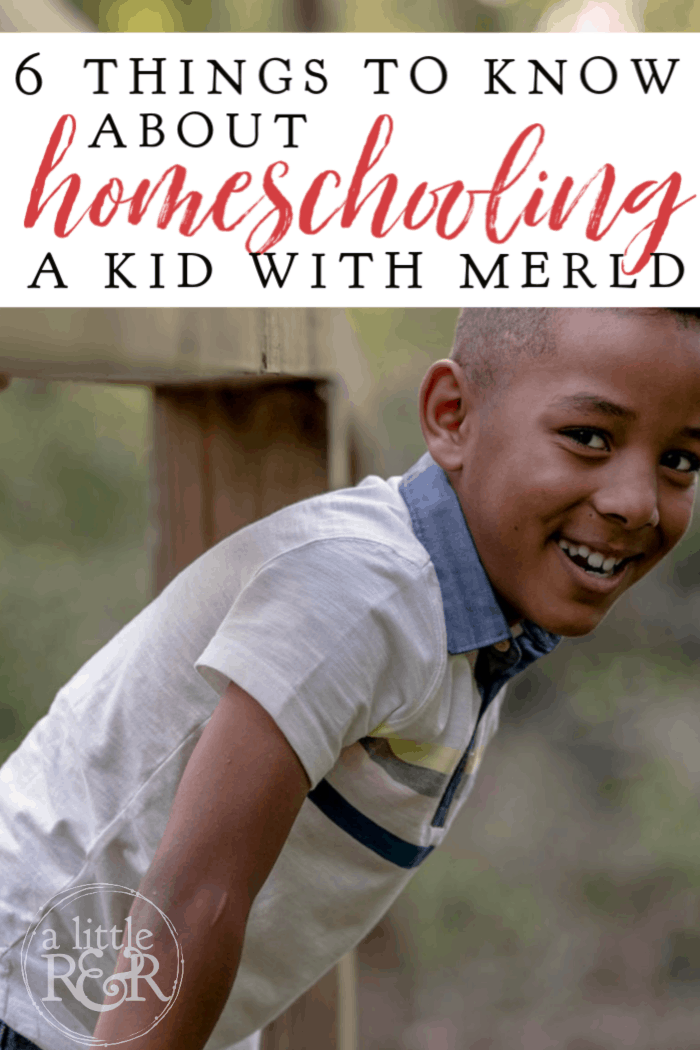 Being a homeschool graduate myself, I always knew I'd homeschool my children.
However, when I moved to a country where homeschooling is almost entirely unheard of, I relinquished that dream.
I feel that a decision to homeschool requires both the mother and father being 100% on board, otherwise it causes a lot of friction and strain on the marriage.
At the end of the day, my husband and I both believe that the marriage relationship is the most important relationship in the home.
Even above our individual relationships with our children.
When we realized that both of our children had a language disorder, my husband and I agreed that I would part-time homeschool them to prepare them for school.
I successfully prepared our oldest child to enter the school system.
And with great joy and excitement on a hot September day, I drove him to school for his first day – and he has never looked back!
Our second son is different.
His progress has been more slow – but it's been steady.
He may never be ready to enter the school system – and that's okay. It has nothing to do with his level of intelligence….he is very intelligent.
It has nothing to do with his language disorder…he is overcoming that.
It has everything to do with his learning style and personality – with the way God created him! And that is okay!
After doing much research, I approaching homeschooling with him completely differently than I did with my oldest.
This approach taught me so much!!
Misty from Year Round Homeschooling generously allowed me to share on her blog in this post: 6 Things Homeschool Parents of Children with a Language Disorder Need to Know
Don't miss the other posts in this 3-part series:
6 Things You Need to Know About Homeschooling a Kid With MERLD
6 Things I Learned About Homeschooling a Kid With MERLD
What Every Parent Needs to Know About MERLD
---
More homeschool content here