Join the Thankful Challenge
I hope you love the products and resources I recommend here at A Little R & R. Just so you know, it is possible that I get a commission and collect income from the links on this page. Click here for more info.

I am not a doctor, none of the information on any of these pages pertaining to the Ketogenic Diet or Adrenal Fatigue should be considered medical advice and should not replace the care of your personal physician. I am simply eager to share the information I have learned while on my own journey to health. Before you embark on this journey, please consult with your physician.
Are you stuck in a rut?
By rut I mean, a rut of discouragement, frustration, and negativity?
It's not hard, you know. All you need to do is watch the news and you're already discouraged: discouraged by the racial divide in our nation, frustrated with the political environment that seems to always be only in favor of career politicians and against its citizens.
Often times we don't realize that we have surrounded ourselves with people who perpetuate this discouragement and frustration – this negativity that seems to constantly be on tap.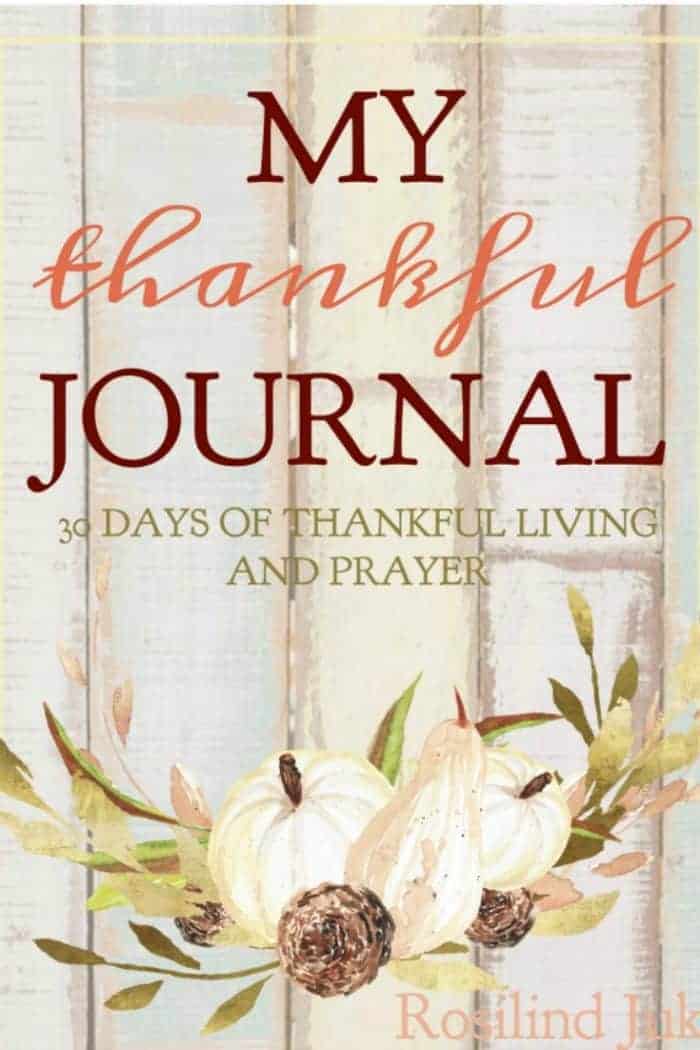 This is exactly where I found myself in my early 20s.
After enduring weeks and months of my constant complaining and griping about my co-workers, my dad sat down with me and gave one of the best pieces of advice I've ever received.
It was so life changing that 25 years later I still find myself defaulting back to it when life gets down.
I've done this so often now that it's truly become second-nature to me – its a lifestyle I've learned to help me in those times when depression and anxiety hit; when I find myself in a cycle of discouragement and frustration.
That day, my dad sat me down and revealed to me the negative thinking pattern I'd created for myself.
Frankly, I didn't want to hear that – it was so much better to believe that it was my boss, my manager or my co-workers who were wrong, not me.
But he was right.
And I knew it.
Then he gave me a homework assignment.
Each day during my morning devotions, I was to sit down and write down 5 good things about my co-workers. The key was, I wasn't allowed to repeat any of the good things I'd already written before.
This challenged me to really think about the good things they were doing.
It also challenged me on the job to pay attention to the great things they were doing, so I'd have something to write down the next day.
And a miracle happened to my co-workers!
Suddenly, they weren't so awful after all!
In fact, they became quite wonderful!
I've put this into practice in many areas of my life:
With my church family (because let's face it, sometimes our church families get on our nerves!)
With my marriage
With my neighbors
With my siblings
But most importantly, I put this into regular practice with everyday life.
This simple exercise helps to keep my mind focused on the positive things, the good things, the wonderful things around me.
Sort of sounds like Philippians 4:8-9, doesn't it?
That's because it is!
And that is why I put together My Thankful Journal.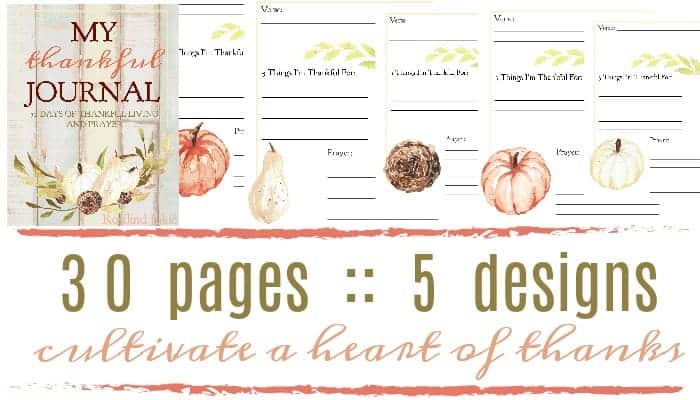 In this journal you get 30 journaling pages with space to write out scripture verses about thanksgiving and gratitude, space to write out 5 things you are thankful for, and space to write out a prayer of thanksgiving to the Lord.
You can use this journal all year round.
In fact, you can give yourself monthly challenges to come up with 150 reasons to be thankful for
Your husband
Your children
Your pastor
Your co-workers
Your job
Your extended family
And so much more!
The form you have selected does not exist.
You can get the My Thankful Journal FREE today by filling in the form below.
---
Resources for Thanksgiving

Printable Resources and Bible Studies:
30 Day Prayer Challenge for Thanksgiving – Coming Nov 11
5 Prayers for a Thankful Heart Bible Study
My Thankful Journal – FREE Printable
10 Bible Verses for Thanksgiving – Free Printable
10 Bible Verses for Thanksgiving – Bookmark – Free Printable! – Coming Nov 16
Blog Posts:
4 Ways to Cultivate a Thankful Heart When You Don't Feel Thankful

3 Powerful Steps to Take When You Don't Feel Thankful

4 Ways to Cultivate Thankfulness in Your Homeschool

The History of the Thanksgiving Story