Scripture Memorization Challenge Printable Pack
I hope you love the products and resources I recommend here at A Little R & R. Just so you know, it is possible that I get a commission and collect income from the links on this page. Click here for more info.

I am not a doctor, none of the information on any of these pages pertaining to the Ketogenic Diet or Adrenal Fatigue should be considered medical advice and should not replace the care of your personal physician. I am simply eager to share the information I have learned while on my own journey to health. Before you embark on this journey, please consult with your physician.
Have you tried to memorize Scripture, but got discouraged because you found it hard to stay consistent?
Maybe you got stuck on a difficult verse and took a break, but never got started again.
If this is you, then you're in the right place, because today I want to give you an opportunity to turn that around, and begin memorizing and meditating on Scripture the way God instructs us to!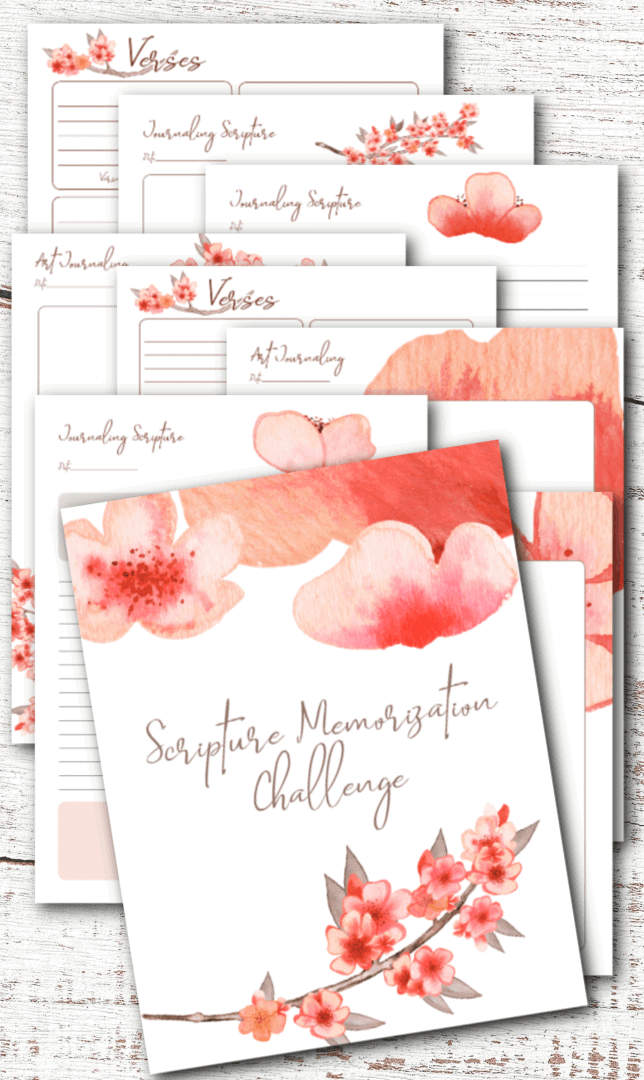 Memorizing Scripture isn't just a good Christian discipline, it is essential for us as Christians.
In my post 4 Basic Tips for Memorizing Scripture I argue that it is literally a life or death decision for Christians; because in a moment of temptation we can either fall into the trap, or we can fight with the weapon of God's Word!
When we memorize Scripture, it is also important to memorize passages – not just individual verses.
This helps to keep God's Word in it's proper context, so that we don't fall into the temptation of misusing Scripture to support a belief that's not actually found in Scripture.
---
Read my posts on Scripture memorization here: Scripture Memorization
---
Scripture memorization isn't a race to the finish line, it is a life-long discipline of hiding God's Word in our hearts.
Just as meditation is a life-long discipline in actively renewing our minds so that our thoughts are in line with Scriptural principle.
How to use the Scripture Memorization Challenge Printable Pack
This Scripture Memorization Challenge Printable Pack is a gorgeous set of Scripture Verse cards and journaling pages that can be used over and over.
With this printable pack, you can break down passages of Scripture into smaller, achievable portions.
With each portion, you will move through different phases that will help you not only memorize Scripture, but think on it and build it into a practice in your life.
You will work on memorizing and meditating on each portion for 7 full days before moving on to the next portion.
During these 7 days, you will use a combination of your Scripture memorzation cards and various journaling pages to help graft Scripture into your heart and make it personal for you.
With the Scripture Memorization Challenge Printable Pack, you will receive full instructions on what to do each of those 7 days.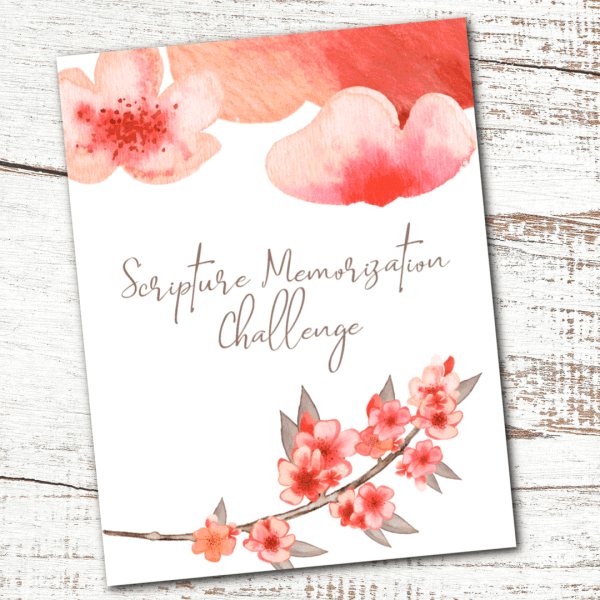 Get Your Scripture Memorization Challenge today!
Just type your email in the form below and it will automatically download to your device!
---
More articles on memorizing and meditation on Scripture:

Memorizing and Meditation Resources:

Scripture Memorization Challenge Printable Pack

Memorizing and Mediation Articles:

6 Reasons to Reject Eastern Meditation and Yoga

3 Reasons the Bible Gives Us for Christian Meditation

5 Amazing Benefits of Christian Meditation

3 Easy Ways to Memorize Scripture
Reader Question: Do You Have Tools to Help With Memorizing and Utilizing Scripture? Episode #21
10 Bible Passages Every Christian Should Memorize

How to Memorize Scripture Using Word Associations

4 Basic Tips for Memorizing Scripture

3 Powerful Things Successful Christians Do Everyday
---