How Can I Have My Quiet Time Without Sacrificing Sleep? Episode #13
I hope you love the products and resources I recommend here at A Little R & R. Just so you know, it is possible that I get a commission and collect income from the links on this page. Click here for more info.

I am not a doctor, none of the information on any of these pages pertaining to the Ketogenic Diet or Adrenal Fatigue should be considered medical advice and should not replace the care of your personal physician. I am simply eager to share the information I have learned while on my own journey to health. Before you embark on this journey, please consult with your physician.
Is there a way to have our quiet times without sacrificing sleep?
Is morning the best time of day to have your quiet time, or can we have our quiet time at another part of the day?
Well, this week's reader question is "How Can I Have My Quiet Time Without Sacrificing Sleep?"
And while at first glance, we may be tempted to think this person is less dedicated to spending time with God, there are those who genuinely cannot get up any earlier than they do.
In today's podcast I answer this question, and talk about various ways we can have quiet times without getting up earlier in the morning.
If this is a question you're asking yourself right now, be sure to listen in, or watch the episode below.
(You can view the video version of this on Rumble and on Bit Chute)
Here is another post I wrote: How to Keep From Falling Asleep While You Pray
More about Rosilind
Follow this podcast on your favorite Podcast catcher or at the following links:
Visit my shop for Prayer Challenges and books by me.
Join one of my Bible studies today!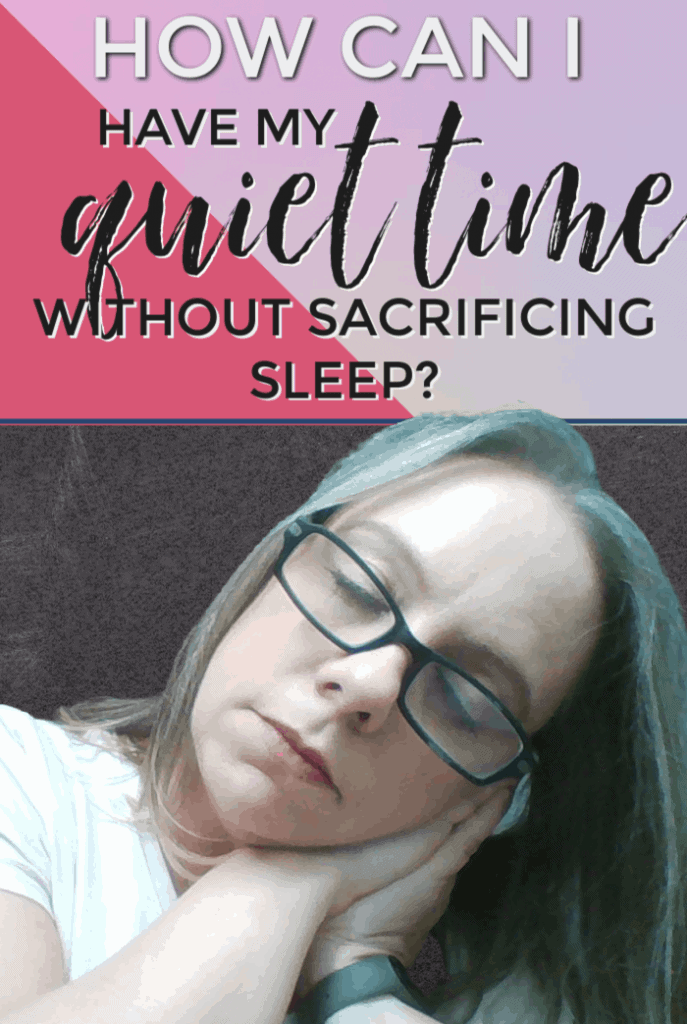 Find more content on :

3 Reasons Why You Should Read the Bible Every Day

4 Simple Bible Reading Tips For Beginners

6 Books of the Bible to Begin Reading Today

4 Ways To Get the Most Out of Daily Bible Reading

5 Radical Ideas For When You Don't Want to Read the Bible

10 Bible Study Hacks for New Christians