I hope you love the products and resources I recommend here at A Little R & R. Just so you know, it is possible that I get a commission and collect income from the links on this page. Click here for more info.

I am not a doctor, none of the information on any of these pages pertaining to the Ketogenic Diet or Adrenal Fatigue should be considered medical advice and should not replace the care of your personal physician. I am simply eager to share the information I have learned while on my own journey to health. Before you embark on this journey, please consult with your physician.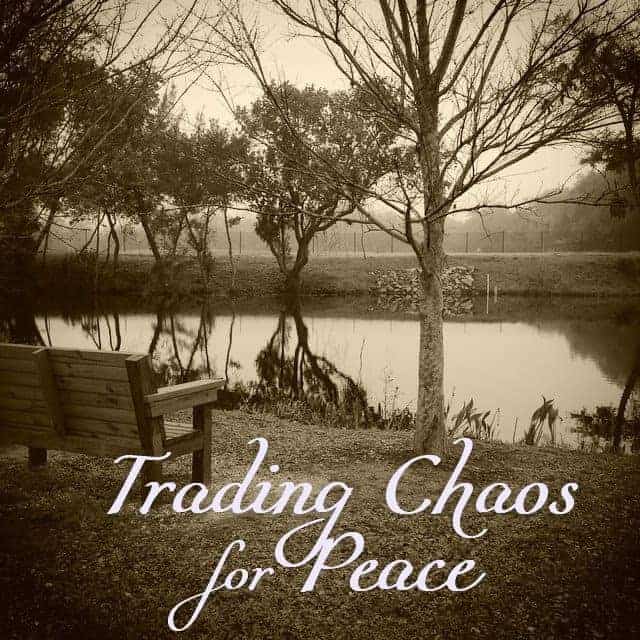 The noise of motherhood is a constant in life.  We are continually whirling in a cyclone of activities, obligations, and day-to-day tasks.  How do you find peace amidst it all?
Our culture calls us to run life in sprints after what appeals the most.  The newest fad, parenting style, or miracle in a box is always calling and our wallets are always debiting.  A quick fix now is desirable and we are continually speeding up the response time for instant gratification.
Instant solutions come with a price-tag.  The hard earned elbow grease and grit are left behind with just a click.  What is the cost?
Our accounts are constantly recalculating balances and processing transactions.  The logo imprinted shopping bags may have highly valued purchases that bring happiness now, but when the colors fade or season passes how will we feel?  The calendar filled with activities makes the days engaging, but what memories are we making?
Amidst it all, the one thing we are looking for is moments of peace and purpose.
The days of motherhood are a category of their own design.  We juggle what is necessary as we take care of our homes and families.  The memories we are making develop over time with clear intentions.  Our homes need to be places of peace.  When we juggle too many things our own minds become lost in the chaos and we loose sight of the things that matter the most.
Relationships.
We are called to build up and encourage each other as moms who are leading our children to love God each day.  The instant download of perfect parenting and character training is not available with the results we desire.  It takes choosing to work through the hard things and stand firm in His love and grace.
What we model, and the imprint of Him we leave,  on the lives of our kids will be recorded in the priority we place on relationships.
Latest posts by Britt Nicholas
(see all)