Read Isaiah 44-66 With Me
I hope you love the products and resources I recommend here at A Little R & R. Just so you know, it is possible that I get a commission and collect income from the links on this page. Click here for more info.

I am not a doctor, none of the information on any of these pages pertaining to the Ketogenic Diet or Adrenal Fatigue should be considered medical advice and should not replace the care of your personal physician. I am simply eager to share the information I have learned while on my own journey to health. Before you embark on this journey, please consult with your physician.
If there ever was a time to open God's Word and read it for yourself, now is the time.
One of the things that concerns me greatly about many Bible studies is that we spend more time reading the commentary of man about the Bible more than the Bible itself.
Can I let you in on a big secret?
The same Holy Spirit that speaks to the hearts of those who write Bible commentary and Bible studies can speak to you, too.
I am greatly concerned that in the church amongst believers there is a belief that we are unable to read and understand the Bible without someone speaking in our ear about what it means.
This is at epidemic proportions.
I can attest to the many, many emails I receive about this very thing.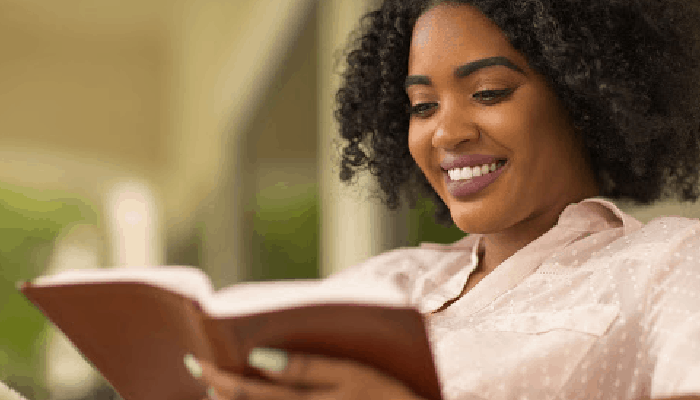 One of the reasons why I love the Good Morning Girls' Bible studies is that Courtney only writes her own wrap up on Fridays.
I contribute my own thoughts on Wednesdays.
Apart from that, we trust that the Holy Spirit will speak to your hearts through His Word as you read one chapter a day through each book.
Read Isaiah 44-66 With Me
We are wrapping up our 3-part study through the book of Isaiah.
The bigger part of Isaiah was God warning King Hezekiah not to make alliances with foreign nations against the Assyrians who were getting ready to attack Israel.
Instead, Hezekiah was to trust God to save them.
And He did, as is recorded in 2 Kings.
But the last 20, or so, chapters of Isaiah turn from a prophet warning a king to a prophet foretelling what is to come.
Isaiah will write about the birth of King Cyrus; and this is important because eventually Assyria did take Israel captive. Then Babylon would conquer Assyria, and then God would give Babylon over to the Medes and Persians.
It is here when King Cyrus would allow Nehemiah to go and assess the land of Israel and make plans to rebuild her walls.
And this is promised through the prophet Isaiah.
But he not only prophesied God's restoration of Israel, but the birth and death of Christ; Christ's second coming, and heaven.
This book is so rich with so many lessons for us today.
Especially as the entire world has entered into a time of troubling uncertainty and instability. By reading Isaiah, we're given an eternal perspective that puts our heart at peace.
We are reminded that this world is not our home.
There is a greater and far more glorious world that is to come, that cannot begin to compare with the world we are living in right now!
---
Isaiah 44-66 Bible Study Details

When: We will start on June 18, 2021
Where: You can find my private Facebook Group here: Good Morning Girls in the Word
I also have Good Morning Girls' groups on Mewe, Gracebook, and Gab
What Do I Need? You can either order the Isaiah 44-66 workbook from Amazon, or you can visit Good Morning Girls to grab the digital version of this workbook or the free workbook (note: the free workbook is just a SOAK journal without all of the extras).
What can I expect? Both Courtney and I will be blogging through Isaiah 1-23 – each on our own blogs.
Each Monday, Courtney will provide resources on her Good Morning Girls blog
Each Wednesday, I'll be blogging here about what I'm learning through what we're reading and through the Isaiah 44-66 study
Each Friday, Courtney will be sharing a wrap-up of the study for that week.
A Little More About Good Morning Girls and My Groups
Good Morning Girls is an online Bible study for women. Began by Courtney Joseph in her church, she took the Bible study to the Internet in 2009 and invited ladies all over America to join her in keeping each other accountable to their daily time with the Lord.
Little did she know that this Bible study would extend beyond the borders of America to literally every region of the world!!
In 2014 I joined Courtney, together with my dear friends Misty, Mandy and Bridget, in helping to lead Good Morning Girls. It has been an amazing journey as we've watched Good Morning Girls not only grow beyond what we could have dreamed or imagine, but we've had the amazing honor to see women's lives changed by daily digging into God's Word!
Good Morning Girls is a simple study – we simply read the Bible.
We believe that there is power in the Word of God and the Word of God alone can defeat the enemy. So we read one chapter a day 5 days a week. And we will continue this method until we've read through the entire Bible!!
All the materials are free and are available at Women Living Well!
In the summer of 2012 I opened the very first Good Morning Girls group in Croatia.
12 women, all members of my church.
I had no idea where it would lead. But by the following summer it exploded to cover the countries of Croatia, Bosnia and Serbia.
If you'd like more information about Good Morning Girls Croatia, Bosnia, Serbia, you can find our blog here, follow us on Facebook, or message me to join one of our 10 private Facebook study groups.
In 2017, my dear friend Mary and I opened up our first International study group in English. You can find us at Good Morning Girls in the Word
---
Become a Good Morning Girls Bible Study Leader!
Good Morning Girls Leadership Training
---
Good Morning Girls follows the S.O.A.K method of studying God's Word. You can discover what that means here. We also recommend this fun and practical way of reading your Bible: color coding your Bible. You can find the color code system below and read about it here:
---
You can read all my articles related to Good Morning Girls below.
Genesis
3 Ways to Avoid Becoming Like Esau
3 Ways We Prepare to Meet With God
Exodus
The Symbolism of the Tabernacle
What Makes Christianity Different From Other Religions
Leviticus
Numbers
That Which Makes the Weak Strong
What the Book of Numbers Taught Me About My Identity in Christ
4 Things You Need to Know About Personal Convictions
How Negativity Robs Me Of God's Blessings
When God Gives You What You Want
Deuteronomy
4 Reasons Why You Should Remember the Past
1 Samuel
You've Never Heard David and Goliath Like This
2 Samuel
5 Ways to Strengthen Your Faith in God's Promises
1 Kings
3 Powerful Things Successful Christians Do Everyday
Are Christians Under the Law or Under Grace?
4 Reasons Why Christians Should Obey God's Word
Are You A Part of God's Remnant?
2 Kings
Does God Still Do Miracles Today?
Does God Really Care About Little Sins?
If You Want to Stop Living in Defeat,
Esther
Ruth
2 Lessons on Faithfulness From Ruth
When You're Feeling Hopeless, Do These Two Things
5 Ways We Move From Anxiety To Rest
Understanding Our True Identity in Jesus Christ
Job
12 Bible Versions About Joy When Life is Hard
When You Think God is Against You
4 Things To Remember When You're Discouraged
Forget Everything You've Ever Believed About God's Favor
Psalms 1-50
One Way to Have a Worshipful Summer
One Powerful Response to Betrayal
Good News For Every Imperfect Christian
6 Fundamental Things Christians Should Treasure
8 War Room Verses For When You Don't Feel Good Enough
3 Ways To Respond When You're Under Attack
5 Strategic Ways to Maintain Faith When the Battle Is Long
10 Critical Steps to Take When You Have Sinned
4 Powerful Steps When You Feel Hopeless
7 Ways to Defeat Fear Every Time
Psalms 51-100
How Should Christians Respond When They're Under Attack
3 Ways Christians Should Respond When They Feel Defeated
3 Confidence-Boosting Lies Christians Believe
5 Powerful Truths About Worship
10 War Room Verses for When You Feel Discouraged – Printable
5 Reasons Why We Shouldn't Forget Our Past
4 Ways to Cultivate a Passion for God
How to Live Wisely in a Hedonistic Culture
Psalms 101-150
3 Characteristics of a Person of Integrity
How to Keep a Steady Heart in Times of Crisis
3 Promises for Those Who Study the Works of God
43 Life-Changing Verses About the Bible from Psalm 119
5 Ways to Respond When You're Under Attack
Are You a Burned Out Christian?
A Christian Response to Crisis
What Psalm 139 Tells Us About Self-Esteem
9 Ways We Make Worship All About God
How to Use Worship As a Spiritual Weapon
Ecclesiastes
Isaiah:

True Revival Begins With Me

5 Things God Wants His Remnant to Know

God Disciplines Those He Loves

Nothing On Earth Can Protect Us From What Is to Come

How to Prepare for the Last Days

What Are You Doing to Prepare For the Last Days?

This is What to Do When the Enemy Lies to You
What Happens When We Walk Away From Idolatry
3 Things Happen We See God For Who He Is

The One Thing That Prevents Us From Ministering the Way Jesus Did

Why Do We See So Many Christians Deconstructing Their Faith?
Matthew
5 Things Jesus Taught Us About Conflict Resolution
Mark
Luke
All Christians Don't Go to Heaven
John
What Does It Mean to Be Born Again?
4 Reasons Why You Need the Holy Spirit
This is What Breaks the Power of a Generational Curse
Romans
3 Reasons Why Christians Are Not Better Than Anyone Else
3 Steps to Understanding Your Identity in Christ
5 Instructions for Every Believer
1 Corinthians
5 Warning Signs of an Immature Christian
5 Behaviors of a Mature Christian
The Fruit of Maturity In the Church
2 Corinthians
3 Important Truths for the Suffering Christian
Is It Ever Okay for a Christian to Offend?
Rest and Release
The Powerful Quality of a Quiet Spirit
5 Really Good Reasons Why You Can Stop Worrying Right Now
4 Amazing Steps for When You're Out of Control
---
You can also view my YouTube Playlist here:
---
More materials by Good Morning Girls and Women Living Well
The Book of Numbers Journal: One Chapter a Day
The Book of Deuteronomy Journal: One Chapter a Day
The Book of Joshua Journal: One Chapter a Day
The Book of Judges Journal: One Chapter a Day
The Book of 1 Samuel Journal: One Chapter A Day
The Book of Job Journal: One Chapter a Day
The Book of Proverbs Journal: One Chapter a Day
Ecclesiastes: Wisdom For Living Well: An In-depth Bible Study
The Book of James Journal
The Book of Luke Journal: One Chapter A Day
The Book of Mark Journal: One Chapter a Day
The Book of Acts Journal: One Chapter a Day
The Book of Romans Journal: One Chapter a Day
The Book of Numbers Journal {For Guys}: One Chapter a Day
The Book of Deuteronomy Journal {For Guys}: One Chapter a Day
The Book of Joshua {For Guys}: One Chapter a Day
The Book of Judges {For Guys}: One Chapter a Day
The Book of 1 Samuel {For Guys}: One Chapter A Day
The Book of Job Journal {For Guys}: One Chapter a Day
The Book of Mark Journal {For Guys}: One Chapter a Day
The Book of Luke {For Guys}: One Chapter a Day
The Book of Acts Journal FOR GUYS: One Chapter a Day
The Book of Romans {For Guys}: One Chapter a Day
Here are some other Bible Study tools you may want to check out:
NKJV, New Spirit-Filled Life Bible, Hardcover: Kingdom Equipping Through the Power of the Word
ESV Study Bible
Accu-Gel Bible Highlighter Study Kit (Pack of 6)
Sakura 30062 6-Piece Pigma Micron Ink Pen Set, Black
Five Star Spiral Notebooks, 1 Subject, 100 College Ruled Sheets, Assorted Basic Colors, 6-Pack (38052)
Post-it Notes, 1 3/8 in x 1 7/8 in, Cape Town Collection, 18 Pads/Pack, 100 Sheets/Pad (653-18AU)